Posts Tagged 'Roman-Catholic'
GUEST POST
The March for Life is an important Pro-Life event that happens in Washington D.C. and other places around the United States each January. I had the awesome opportunity to interview triplet sisters who went on the March this year, and then got stranded on the highway during the blizzard that stalled many Marchers' return home. They share their experience below. I hope you enjoy their witness story!
*****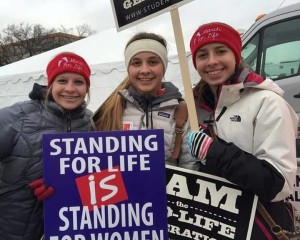 (Left to right: Alexis, Kristen, and Lauren.)
Read the rest of this entry »
It was just over 2 years ago, that I created my blog here, Just Shine On.  Naturally, it was time to update my About Page, so I just did that. My life has changed in some big ways! One of those big changes has been moving to college. I applied and was accepted to six Catholic colleges, and submitted the below essay, to each of them.   I recently found this essay on my computer, and thought sharing it with you all, might be a great post.  The essay prompt was: "Describe a place or environment where you are perfectly content. What do you do or experience there, and why is it meaningful to you?" 
I hope you enjoy reading it. Read the rest of this entry »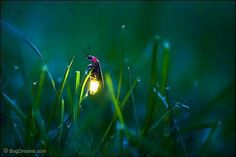 Last month I celebrated my 18th birthday. But turning the big one-eight wasn't the only thing that made this past birthday so special. It was also the fact that my birthday landed on a Sunday this year. I spent a good amount of time thinking about this one night last month, as I held one of our hens and watched fireflies glow in the dusk, on a perfect early July night.
Celebrating my birthday on a Sunday might not seem like much. But for me, it means the world. You see, Read the rest of this entry »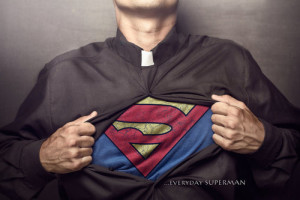 A couple weekends ago, I went on my last high school retreat with my youth group. My youth minister and the CORE members did an awesome job running it, but I think one of my favorite parts (besides Adoration, which is always a great experience,) was the witness talk that was given. Our witness speaker happened to be a seminarian, which I thought was awesome! If you've been following my blog from the beginning, or if you know me personally, then you probably know I have a lot of admiration and respect for priests, and the vocation to religious life in general. So you can imagine how excited I was about this witness talk! The seminarian gave a really great testimony about his call to the priesthood, and the different things that happened throughout his life, that he now realized was God trying to speak to him.
The discussion guided by my CORE member, again led me to the conclusion that I often come to when I think about what the priesthood means to me: Read the rest of this entry »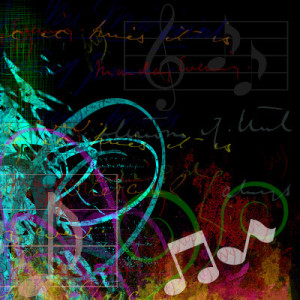 I wanted to get into a very tough subject, and talk a little bit about today's music and drugs.
In recent years, I have done a lot of exploring in terms of different music genres. Lately, I have listened to 'One Direction' radio on iTunes radio, just because one day I decided, "Hey, I'm going to give them a try." I was never into them when they first became big, and I'm still not a 'Directioner', by a long shot. Despite this, I found that they are indeed talented vocalists and I could appreciate their efforts.
But iTunes radio also plays songs from a variety of other artists in the same genre as One Direction. The more I listened to this music, the more I noticed some disturbing Read the rest of this entry »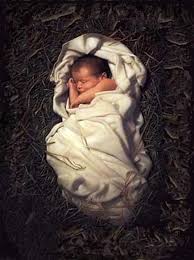 Christmas.
It's not just about the tree, tinsel, presents, possibility of snow, a break from school, or the cookies and eggnog. All Christians know that. 
But Christmas isn't all about Baby Jesus either. 
Now, before you personally arrange for my excommunication, let me explain!
My family has always celebrated Christmas with the main focus around the story of Jesus' birth.We keep an advent calendar, set up our own Nativity set, make a birthday cake for Him on Christmas Eve, etc. But here's the thing: we need to celebrate with the bigger picture in mind!!!   Read the rest of this entry »
When reading through Scripture, I've always been captivated by the many names, titles, and references to Jesus.
'Living Word'
'Anointed One'
'The Way, the Truth, and the Life'
'The Alpha and the Omega'
'Ancient of Days'
'Redeemer'
'Author of Salvation'
'Beginning and the End'
'First and Last'
'Tree of Life'
'Lord of All'
'Light of the World'
'Good Shepherd'
The list goes on and on. There are literally hundreds Read the rest of this entry »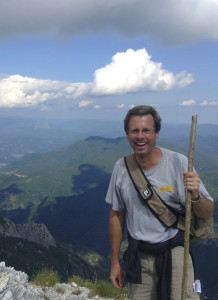 Brother Philip MacNeil

I met Brother Philip through my parish, during the process of getting our new church building ready for its' Dedication. He and others from his community Read the rest of this entry »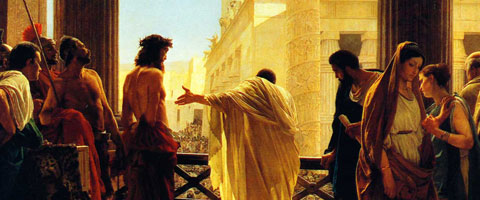 Pontius Pilate.
During the Lenten season, but especially on Good Friday, I like to reflect on the example he shows us. His character and his personality is so complicated, and the role he plays during Jesus' trial is almost mystifying.
Here he is, a man of power. In charge of a large piece of Read the rest of this entry »
In an effort to let all my readers get to know me better, I decided I was going to do a fun blog post with 30 facts that you may or may not know about me.  I got the idea from Twitter, when a bunch of people I follow got #30FactsAboutMe Read the rest of this entry »