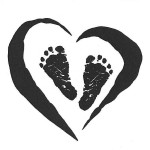 As I've kept up to date with the latest news about the March For Life via social media, I've become increasingly frustrated by the society that we live in. So many of my friends have participated in the march down in D.C., and I am so proud of all of them! But what frustrates me is how mainstream media can't seem to provide coverage of anything more important than the proper PSI for a football. Seriously…there's been next to no coverage of the March for Life in D.C. or any of the other Pro-Life protests going on across the country right now. Apparently numbers less than 12.5-13.5 are more infuriating than the numbers I found just by conducting a simple Google search.
So, in honor of the 42nd 'anniversary' of the Roe vs. Wade decision, let me share Read the rest of this entry »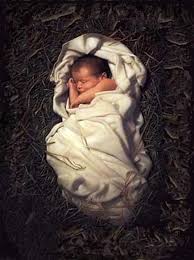 Christmas. It's not just about the tree, tinsel, presents, possibility of snow, a break from school, or the cookies and eggnog. All Christians know that. 
But Christmas isn't all about Baby Jesus either. 
Now, before you personally arrange for my excommunication, let me explain!
My family has always celebrated Christmas with the main focus around the story of Jesus' birth. We keep an advent calendar, set up our own Nativity set, make a birthday cake for Him on Christmas Eve, etc. But here's the thing: we need to celebrate with the bigger picture in mind!!!   Read the rest of this entry »
When reading through Scripture, I've always been captivated by the many references to Jesus.
'Living Word'
'Anointed One'
'The Way, the Truth, and the Life'
'The Alpha and the Omega'
'Ancient of Days'
'Redeemer'
'Author of Salvation'
'Beginning and the End'
'First and Last'
'Tree of Life'
'Lord of All'
'Light of the World'
'Good Shepherd'
The list goes on and on. There are literally hundreds of names and titles given to Jesus.
My personal all time favorite though, is 'Prince of Peace'.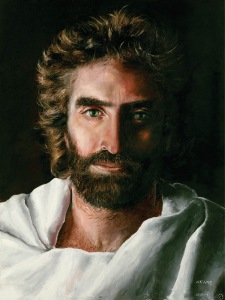 With all the tumult and unrest going on in the world right now, it's comforting to know that our Savior is the Prince of Peace.
It's also comforting to know that peace is something that flows from Him, through us…if we are open to the challenge.
Unless you are Jesus, the Son of God, a single person can't change the whole world. But we can each do our part to promote peace! All we need to do is radiate it in the small, everyday situations of life. It might not be easy, but it can really make a difference.
A friend of mine shared a picture with me that effectively summed up that difference: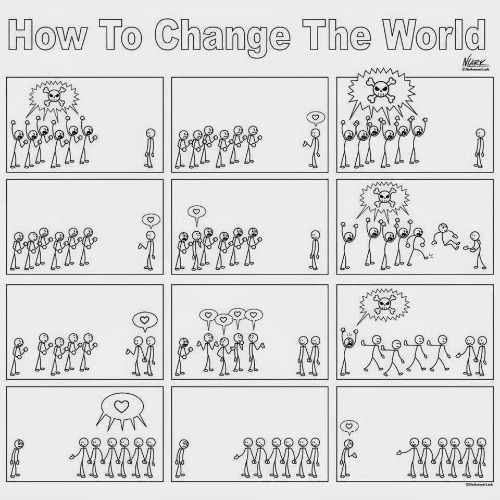 Peace. It's important. It's also attainable if we follow the example of Jesus, who truly is, was, and always will be our Prince of Peace.
What's you favorite name of Jesus, and why? Share your thoughts in the comments below!
**So first, before I jump right into the nitty-gritty, I wanted to explain about the 'Why I'm Doing It' series here on Just Shine On. I explained a little bit in my last post, 'Small Things' but here is a more thorough explanation:
Everyone is called to the sainthood. You. Me. All of us. The transformation from sinner to saint is a life-long transition. In fact, you don't become a saint until you enter Heaven. But while we are here on earth, it is possible that we can take little steps towards increasing our holiness.
In this 'Why I Do It' series, I am sharing the little steps that I have personally been inspired to take to help me along in my 0wn personal journey to sainthood. I do this in the hopes that you too, will be inspired to find new ways to grow closer to God, and stronger in your faith. I also do it with the hope of educating you on some of the more traditional practices of the Catholic faith, if you don't already know them.  May you find this series beneficial to your own journey to sainthood.

**
Why I'm Doing It: Traditional Praying Hands

Did you know that when placing your hands together in prayer, your right thumb should cross over the left thumb? This is a traditional practice that apparently has slipped away over the years. Let me tell you why this little detail is of such importance.
According to Roman superstition, omens occurring on the left side foretold bad luck, while omens occurring on the right side foretold good luck. In Latin, the word 'dextro' means Read the rest of this entry »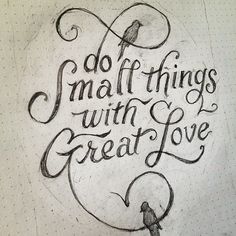 (- Mother Teresa)
Wow, this summer has been such a blessing, such a learning experience, and SO MUCH FUN! The best part is, it's not quite over yet! 😀
Recently, I was blessed with the opportunity to go to a collegiate program for 2 weeks. I met a fantastic group of young people, who quickly grew to be friends. They range from sophomores in high school to newly-graduated-from-college adults. Many of whom, are devoutly Catholic, in a more traditional sense. I learned something from each of them, Read the rest of this entry »
Before I share this paper, I want to acknowledge that all Christians are called to serve others. Since I am a Catholic, I wrote it in a Catholic viewpoint, but serving others is applicable to all Christian denominations.


Most people call it 'volunteering'.  I like to call it 'serving others'.  Being a Catholic, serving others is deeply rooted in my faith, and something my parents always taught me. I've spent countless hours in the past couple years just volunteering my time for absolutely no other reason than to live out my faith and Read the rest of this entry »
"You know how to pray."
Recently, I was given this humbling compliment from someone I admire a lot. It sounds pretty straight forward, but I wondered how they meant it, and I reflected upon it sporadically throughout the day.  I have no way of knowing exactly what this person did mean, or where they were coming from when it was said. But while it was a positive comment, it sure got me thinking about what I felt I needed to do to improve the way I prayed. I'll be honest; I should definitely work on not getting distracted during bedtime prayers, or while praying after receiving the Eucharist, and I really should spend more time with my Bible. But while I mentally chastised myself, I experienced an 'A-HA!' moment of my own.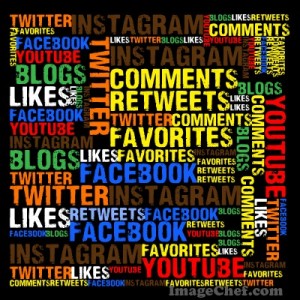 Social media can be a tricky part of our lives. In our need to 'share' everything, sometimes we become a little mindless…and the fact that we are hiding behind screens sure doesn't help! So here is my list of  basic Do's and Don'ts of social media: Read the rest of this entry »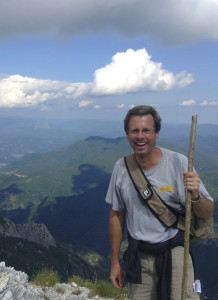 Brother Philip MacNeil

I met Brother Philip through my parish, during the process of getting our new church building ready for its' Dedication. He and others from his community Read the rest of this entry »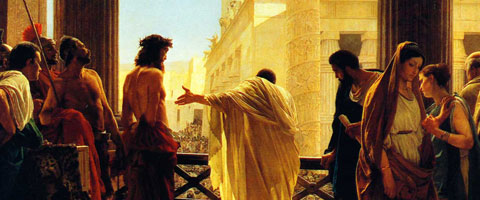 Pontius Pilate. During the Lenten season, but especially on Good Friday, I like to reflect on the example he shows us. His character and his personality is so complicated, and the role he plays during Jesus' trial is almost mystifying.
Here he is, a man of power. In charge of a large piece of Read the rest of this entry »