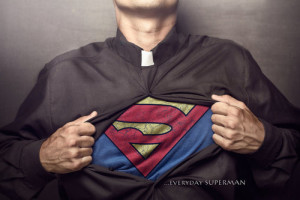 A couple weekends ago, I went on my last high school retreat with my youth group. My youth minister and the CORE members did an awesome job running it, but I think one of my favorite parts (besides Adoration, which is always a great experience,) was the witness talk that was given. Our witness speaker happened to be a seminarian, which I thought was awesome! If you've been following my blog from the beginning, or if you know me personally, then you probably know I have a lot of admiration and respect for priests, and the vocation to religious life in general. So you can imagine how excited I was about this witness talk! The seminarian gave a really great testimony about his call to the priesthood, and the different things that happened throughout his life, that he now realized was God trying to speak to him.
The discussion guided by my CORE member, again led me to the conclusion that I often come to when I think about what the priesthood means to me: Read the rest of this entry »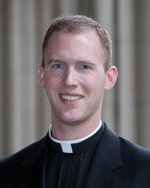 Father Mark Murphy
+
I am happy to present to you, the very first interview for my Witness series here on Just Shine On!
Father Mark and I first met each other through a slightly embarrassing (for me, anyway) Confessional experience, that happened at a God of This City tour in Marshfield. He swears he doesn't remember a thing. (God bless him.) In a nutshell, I entered the wrong door, in a 2-door confessional, of which I had not previously been familiar with, and found myself in his presence in a very small, confined space. He kindly directed me next door. ; )
Several months later, Read the rest of this entry »