Every Christian hopes for one thing when they die: life eternal with God. We all want God to look at us, describe the ways in which we pleased Him, and say to us, "Well done, my good and faithful servant."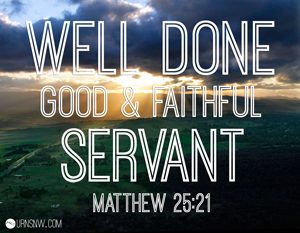 I wrote this poem as a reflection of just that. Read the rest of this entry »

Be a real rebel. Be in it, not of it.
I think this is a very important concept that we all need to understand. Have you ever felt like you just don't belong anywhere? Maybe, like me, you have a few different circles of friends that you drift in and out of. We enjoy the company of all of them, but we just don't fit in. That's OK, because none of us were made to fit in! We can only find the perfect love and acceptance that we want so much, when we turn to God. He put us on this earth, not to blend in with the crowd, but to stand out and point others to Him. We live in this world. But we don't belong here. We need to be rebels and prove we are in it, not of it.
Enter the college scene. I have experienced my first semester of college. Within that first semester, I have been exposed to many trends Read the rest of this entry »
It was just over 2 years ago, that I created my blog here, Just Shine On.  Naturally, it was time to update my About Page, so I just did that. My life has changed in some big ways! One of those big changes has been moving to college. I applied and was accepted to six Catholic colleges, and submitted the below essay, to each of them.   I recently found this essay on my computer, and thought sharing it with you all, might be a great post.  The essay prompt was: "Describe a place or environment where you are perfectly content. What do you do or experience there, and why is it meaningful to you?" 
I hope you enjoy reading it. Read the rest of this entry »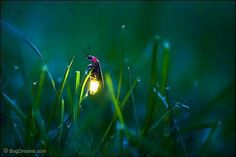 Last month I celebrated my 18th birthday. But turning the big one-eight wasn't the only thing that made this past birthday so special. It was also the fact that my birthday landed on a Sunday this year. I spent a good amount of time thinking about this one night last month, as I held one of our hens and watched fireflies glow in the dusk, on a perfect early July night.
Celebrating my birthday on a Sunday might not seem like much. But for me, it means the world. You see, Read the rest of this entry »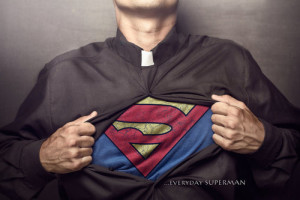 A couple weekends ago, I went on my last high school retreat with my youth group. My youth minister and the CORE members did an awesome job running it, but I think one of my favorite parts (besides Adoration, which is always a great experience,) was the witness talk that was given. Our witness speaker happened to be a seminarian, which I thought was awesome! If you've been following my blog from the beginning, or if you know me personally, then you probably know I have a lot of admiration and respect for priests, and the vocation to religious life in general. So you can imagine how excited I was about this witness talk! The seminarian gave a really great testimony about his call to the priesthood, and the different things that happened throughout his life, that he now realized was God trying to speak to him.
The discussion guided by my CORE member, again led me to the conclusion that I often come to when I think about what the priesthood means to me: Read the rest of this entry »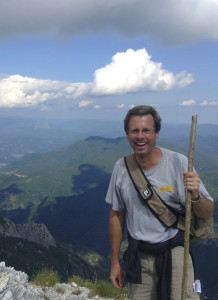 Brother Philip MacNeil

I met Brother Philip through my parish, during the process of getting our new church building ready for its' Dedication. He and others from his community Read the rest of this entry »
**NOTE: This post is the second and last of a two-part series. This one is for the guys, but if you're a girl, I encourage you to read it anyway!
It may help you better understand how a guy of Christ should act.**

~
Titus 1. It's not as popular as it's female counterpart, but it's important just the same!
Also, Titus 1 is very Read the rest of this entry »
**NOTE: This post is the first of a two-part series. This one is for the girls, but if you're a guy, I encourage you to read it anyway!
It may help you better understand how a girl of God should act.**
~
The 'Proverbs 31 girl'…I don't think I've ever heard that term until I joined Twitter's vast Christian Anon community.
Everywhere I looked, I saw comments such as these from girls:
"I want to be a Proverbs 31 girl!"
"Trying to be the girl I was created to be. #Proverbs31" 
"I thought I was grown up enough, but looks like I have more growing to do. #Proverbs31Girl"
Or comments such as these from the guys: Read the rest of this entry »
A couple of months ago, I found an article that really bothered me.
So much so, that I couldn't resist the opportunity to pick it apart. (AKA 'do something' in the only way I know how.) It first caught my attention because of the title: "No joke this time: Is the Pope Catholic?".
If you know me, then you probably know I looked Read the rest of this entry »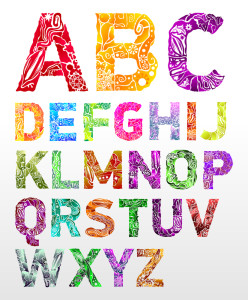 Sometimes we have days when we just need to stop and think about everything that God blesses us with everyday. He has, and continues to bless us, so shouldn't we take time to stop and thank Him? In a second, our whole life can change. Think about this:
"What if you woke up today with only the things you thanked God for yesterday?"

Kind of scary, right? My point is, sometimes we need to stop asking God for things, and start thanking Him for everything He has already given us.
Thanking God from A to Z, starting now in this list!