Posts Tagged 'Roman-Catholic'
Every Christian hopes for one thing when they die: life eternal with God. We all want God to look at us, describe the ways in which we pleased Him, and say to us, "Well done, my good and faithful servant."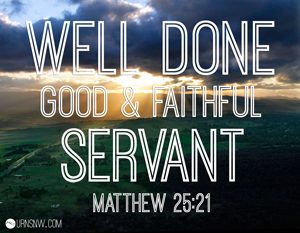 I wrote this poem as a reflection of just that. Read the rest of this entry »
Last spring, I got into a conversation with a friend of mine about my favorite places to go relax on campus.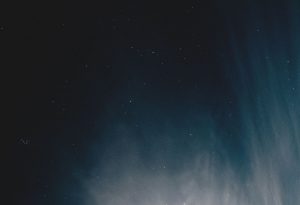 I told him that I loved to climb up onto the roof of one of the dugouts on campus, and look at the stars. I explained that it was dark on that particular field, away from campus lights and all the people. It was quiet and you could hear trees whisper. He then asked me a question that made me feel a little vulnerable: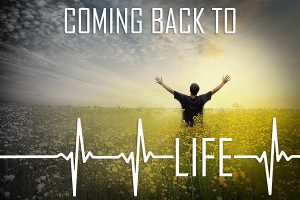 "You knew, but I did not, what the outcome would be. But my madness with myself was part of the process of recovering health, and in the agony of death I was coming to life. I was aware how ill I was, unaware how well I was soon to be."
~St. Augustine
Sometimes when we are going through a tough time, it's really easy to let the feeling consume us. We convince ourselves that we were so much happier before and that we will never be the same person again. We unknowingly wreak havoc upon ourselves mentally and emotionally, and sometimes it affects us Read the rest of this entry »
"Crown Him the Lord of life."
I came across this phrase in one of my devotional books, shortly after Easter. The obvious meaning of the phrase "Lord of life", was shown in the line that followed, which said, "Who triumphed o'er the grave, and rose victorious in the strife, for those He came to save."
Clearly, that's the meaning that was supposed to be taken from the phrase, but I took another interpretation from Read the rest of this entry »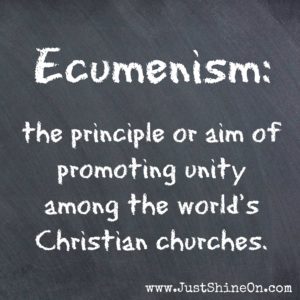 Ecumenical dialogue has always been important to me, almost as important as learning Catholic apologetics is.
I want to know everything about my faith, as well as I can. But I also want to be able to use that information I know, to participate in ecumenical discussion with anyone I meet. The more I have learned, the more I have been able to explain and understand, and have done so over the years.
I remember my first attempt at ecumenism, four years ago now, was very unforeseen, forced even.
In fact, it was somewhat of a hostile environment for me. I had posted a tweet about Read the rest of this entry »
"One day you are born, no one asked you if you wanted to live.

But now you are living. Sometimes it's nice for you. Sometimes instead you are sad. There are many things you don't understand. You are alive, but why are you alive? With your hands you must help reorder the world. With your mind you must learn to distinguish good and evil. With your heart you must love people, and help them when you can. There are many tasks that await you. They await our hands, our mind, and our heart."
~Blessed Chiara Luce Badano
I was recently scrolling through the notes app on my iPod, and found this quote that I copied down in 2014. I liked the quote because it's a basic, Read the rest of this entry »
Something about the gray day and the dark beauty has me brooding over nothing. As I wander around campus, the silence is comforting but there's only one place I want be.
I make my way to the other side of campus and run across the street to the one building that I can hide from the world in. As soon as my foot hits the first step leading up to the doors, a sense of Read the rest of this entry »
GUEST POST
The March for Life is an important Pro-Life event that happens in Washington D.C. and other places around the United States each January. I had the awesome opportunity to interview triplet sisters who went on the March this year, and then got stranded on the highway during the blizzard that stalled many Marchers' return home. They share their experience below. I hope you enjoy their witness story!
*****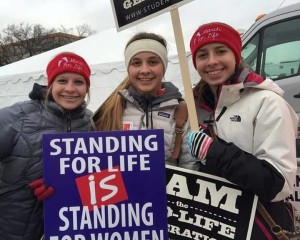 (Left to right: Alexis, Kristen, and Lauren.)
Read the rest of this entry »
It was just over 2 years ago, that I created my blog here, Just Shine On.  Naturally, it was time to update my About Page, so I just did that. My life has changed in some big ways! One of those big changes has been moving to college. I applied and was accepted to six Catholic colleges, and submitted the below essay, to each of them.   I recently found this essay on my computer, and thought sharing it with you all, might be a great post.  The essay prompt was: "Describe a place or environment where you are perfectly content. What do you do or experience there, and why is it meaningful to you?" 
I hope you enjoy reading it. Read the rest of this entry »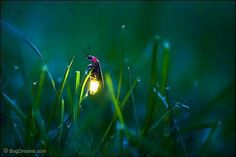 Last month I celebrated my 18th birthday. But turning the big one-eight wasn't the only thing that made this past birthday so special. It was also the fact that my birthday landed on a Sunday this year. I spent a good amount of time thinking about this one night last month, as I held one of our hens and watched fireflies glow in the dusk, on a perfect early July night.
Celebrating my birthday on a Sunday might not seem like much. But for me, it means the world. You see, Read the rest of this entry »