Posts Tagged 'lessons-learned'
**NOTE: This post is the second and last of a two-part series. This one is for the guys, but if you're a girl, I encourage you to read it anyway!
It may help you better understand how a guy of Christ should act.**

~
Titus 1. It's not as popular as it's female counterpart, but it's important just the same!
Also, Titus 1 is very Read the rest of this entry »
**NOTE: This post is the first of a two-part series. This one is for the girls, but if you're a guy, I encourage you to read it anyway!
It may help you better understand how a girl of God should act.**
~
The 'Proverbs 31 girl'…I don't think I've ever heard that term until I joined Twitter's vast Christian Anon community.
Everywhere I looked, I saw comments such as these from girls:
"I want to be a Proverbs 31 girl!"
"Trying to be the girl I was created to be. #Proverbs31" 
"I thought I was grown up enough, but looks like I have more growing to do. #Proverbs31Girl"
Or comments such as these from the guys: Read the rest of this entry »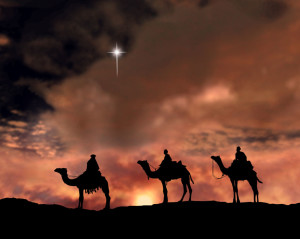 We've read the story of our Savior's birth, and about the gifts presented to Him by the Magi countless times.We've heard the Christmas carol 'We Three Kings' almost as much.
Yet still the three kings intrigue me…and this is why: Read the rest of this entry »
This post is the second out of three in a series I call, 'Come Holy Spirit!' The title reflects my personal experiences from this past July, which focuses on receiving my Sacrament of Confirmation, and also my experience at CatholicTV as a co-host providing live television coverage of World Youth Day 2013 in Rio de Janeiro, Brazil.  I have 2 hopeful purposes for sharing this piece of my life with you. 
 To express how much it meant to me, to celebrate the beautiful Sacrament of Confirmation, in the hope that those of you who are preparing to make your own Confirmation will appreciate it as much as I do, and understand why it's such a big step in your journey as a young Catholic!
To show you that with the help of the Holy Spirit, you can do anything!!!
To read Part 1, click HERE.
I hope you enjoy this personal witness series!
~~~~~~~~~~~~~~~~~~~~~~~~~~~~~~~~~~~~~~~~~~~~~~~~~~~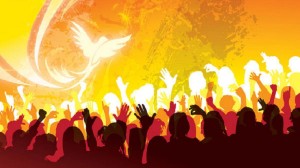 ANDDDD THEN…it was morning. I woke up. I blinked a couple of times. "Oh my LORSH…today is the day that the Lord has MADE. FOR ME." 
I kid you not, that was my first thought. Just like that. My big day was here, and I was both extremely excited Read the rest of this entry »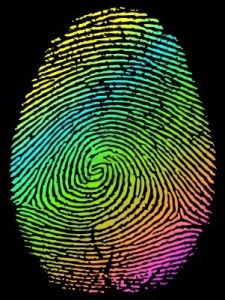 Since 2006, I have kept a 'Quote Book' on and off. If I found a quote in a book, online, in a song, or when someone said something inspiring to me, I would write it down in my notebook. It began as a way for me to practice my cursive writing and memorize some Bible verses in 3rd grade. When I had to pack my belongings to protect them from the construction being done on our house, that notebook sat in a box until 2010, when I rediscovered it. Then, it became a leisurely notebook for me to write quotes in whenever I found one to 'file away'. (Kind of like a low-tech Pinterest. 😉 ) 
A couple months ago, I was reading through my quote book Read the rest of this entry »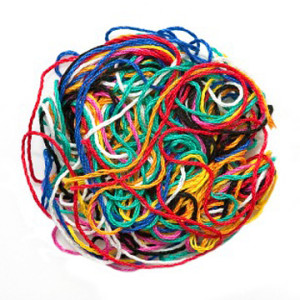 Have you ever read the book 'Maniac Magee' by Jerry Spinelli?
One of my favorite parts of the story is when Maniac takes on the challenge to untangle Cobble's Knot. It started out as a baseball-sized, tightly packed, weather-crusted knot. Sounds pretty hard to untangle, right? With patience though, Maniac works until it becomes "a gigantic hairball". Then, 'around dinnertime' he had successfully defeated Cobble's Knot.
Sometimes, in the course of our life, we can find ourselves in situations that resemble Cobble's Knot. For a while, it may seem that we won't be able to untangle it. The mess is too big, and we've weaved so many loops to hide the truth.
Let me use a real life example, as somewhat embarrassing as this might be.
When I was 12 Read the rest of this entry »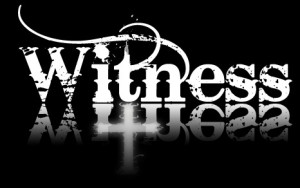 Do you know some witnesses?
I have been blessed to meet some along my journey in life. The Witnesses posts are interviews with various people who live their lives in a way that brightly reflects Christ's love, through their actions, ministries and vocations. Whether clergy, lay people, or young people doing hard and good things, it is my hope that their living example might inspire us all in our own Christian walk, closer to Christ.  ~Alexis Grace