Being brave is an honorable character trait.
But I think we tend to forget that often times 'bravery' is also very closely intertwined with another honorable character trait: honesty.
I've been reflecting on this for a few months now, but it recently became very clear to me. In this light, before you can truly be brave…you have to be honest. For example, how many times have we had to tell someone, (like our parents!) the truth about something we really didn't want to, because we knew it would get us in trouble? Probably more than we can count.
But as Christians, we are not only called to be honest with each other…we are called to be honest Read the rest of this entry »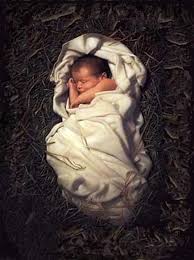 Christmas.
It's not just about the tree, tinsel, presents, possibility of snow, a break from school, or the cookies and eggnog. All Christians know that. 
But Christmas isn't all about Baby Jesus either. 
Now, before you personally arrange for my excommunication, let me explain!
My family has always celebrated Christmas with the main focus around the story of Jesus' birth.We keep an advent calendar, set up our own Nativity set, make a birthday cake for Him on Christmas Eve, etc. But here's the thing: we need to celebrate with the bigger picture in mind!!!   Read the rest of this entry »
Before I share this paper, I want to acknowledge that all Christians are called to serve others. Since I am a Catholic, I wrote it in a Catholic viewpoint, but serving others is applicable to all Christian denominations.


Most people call it 'volunteering'.  I like to call it 'serving others'.
Being a Catholic, serving others is deeply rooted in my faith, and something my parents always taught me. I've spent countless hours in the past couple years just volunteering my time for absolutely no other reason than to live out my faith and Read the rest of this entry »
"You know how to pray."
Recently, I was given this humbling compliment from someone I admire a lot. It sounds pretty straight forward, but I wondered how they meant it, and I reflected upon it sporadically throughout the day.  I have no way of knowing exactly what this person did mean, or where they were coming from when it was said. But while it was a positive comment, it sure got me thinking about what I felt I needed to do to improve the way I prayed. I'll be honest; I should definitely work on not getting distracted during bedtime prayers, or while praying after receiving the Eucharist, and I really should spend more time with my Bible. But while I mentally chastised myself, I experienced an 'A-HA!' moment of my own.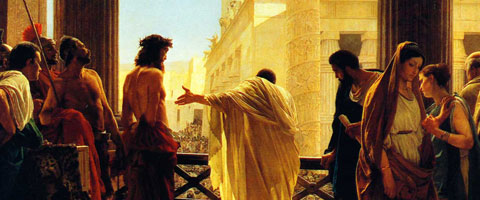 Pontius Pilate.
During the Lenten season, but especially on Good Friday, I like to reflect on the example he shows us. His character and his personality is so complicated, and the role he plays during Jesus' trial is almost mystifying.
Here he is, a man of power. In charge of a large piece of Read the rest of this entry »
**NOTE: This post is the second and last of a two-part series. This one is for the guys, but if you're a girl, I encourage you to read it anyway!
It may help you better understand how a guy of Christ should act.**

~
Titus 1. It's not as popular as it's female counterpart, but it's important just the same!
Also, Titus 1 is very Read the rest of this entry »
**NOTE: This post is the first of a two-part series. This one is for the girls, but if you're a guy, I encourage you to read it anyway!
It may help you better understand how a girl of God should act.**
~
The 'Proverbs 31 girl'…I don't think I've ever heard that term until I joined Twitter's vast Christian Anon community.
Everywhere I looked, I saw comments such as these from girls:
"I want to be a Proverbs 31 girl!"
"Trying to be the girl I was created to be. #Proverbs31" 
"I thought I was grown up enough, but looks like I have more growing to do. #Proverbs31Girl"
Or comments such as these from the guys: Read the rest of this entry »
Lately, some Twitter content has been a real eye-opener for me. There are so many lies that society tells teens, and the biggest one seems Read the rest of this entry »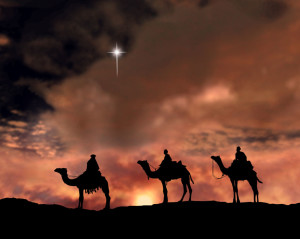 We've read the story of our Savior's birth, and about the gifts presented to Him by the Magi countless times.We've heard the Christmas carol 'We Three Kings' almost as much.
Yet still the three kings intrigue me…and this is why: Read the rest of this entry »
This post is the second out of three in a series I call, 'Come Holy Spirit!' The title reflects my personal experiences from this past July, which focuses on receiving my Sacrament of Confirmation, and also my experience at CatholicTV as a co-host providing live television coverage of World Youth Day 2013 in Rio de Janeiro, Brazil.  I have 2 hopeful purposes for sharing this piece of my life with you. 
 To express how much it meant to me, to celebrate the beautiful Sacrament of Confirmation, in the hope that those of you who are preparing to make your own Confirmation will appreciate it as much as I do, and understand why it's such a big step in your journey as a young Catholic!
To show you that with the help of the Holy Spirit, you can do anything!!!
To read Part 1, click HERE.
I hope you enjoy this personal witness series!
~~~~~~~~~~~~~~~~~~~~~~~~~~~~~~~~~~~~~~~~~~~~~~~~~~~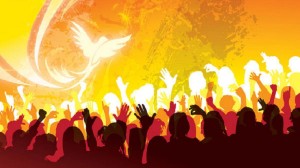 ANDDDD THEN…it was morning. I woke up. I blinked a couple of times. "Oh my LORSH…today is the day that the Lord has MADE. FOR ME." 
I kid you not, that was my first thought. Just like that. My big day was here, and I was both extremely excited Read the rest of this entry »